Sponsored
Say goodbye to stressful commutes by hopping into any of the new Morris Garages (MG) Philippines cars. This includes the MG RX 5 compact SUV, MG Z6 crossover SUV, and MG 6 fastback sedan. Offering comfort, efficiency, and style, this new line of modern and attainable cars with a rich British heritage will make your daily commute in hellish traffic more enjoyable and comfortable.
The MG RX5
MG Philippines' entry in the compact Sports Utility Vehicle (SUV) segment, the MG RX5, brings space, power, and sophistication to the table. The MG RX 5 features a turbocharged 1.5L 4-cylinder engine that produces 169 Ps at 5,600 rpm, with a 7-speed automatic double clutch transmission (DCT) and a manual tiptronic function. Plus, this engine keeps fuel consumption to a minimum without sacrificing power. The car also features a MacPherson strut multi link suspension system and 18-inch alloy wheels to keep your ride smooth even on the most problematic roads.
Although this is a 5-seater compact SUV, the interior offers more than ample leg room for maximum space and comfort. The MG RX5's rear seats also feature a 60/40 split fold function to utilize more the space inside the vehicle, helping you on those larger hauls (anyone going Christmas shopping can relate.)
Available in two variants: Core (PHP 1,058,888) and Style (PHP 1,2288,888).
The MG ZS
The compact Crossover Utility Vehicle segment in the country is also heating up and MG Philippines has introduced its own contender: the MG ZS. Fit for city driving, the MG ZS features a 1.5L, 4-cylinder, 16-valve engine with a 4-speed, automatic transmission with a tiptronic feature that gives out up to 114 Ps at 6,000 rpm.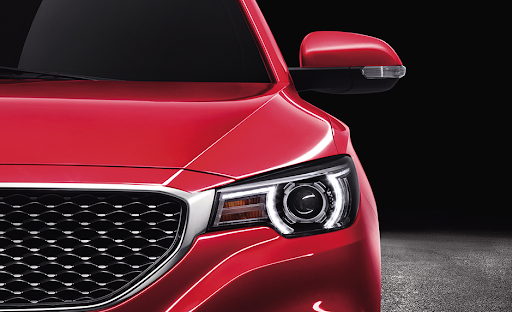 Its sporty design, aggressive grille, and LED daytime running lights, and the iconic London Eye headlamps will definitely make heads turn.

And when the road opens up and the air becomes fresher, you can open up the huge panoramic sunroof and enjoy the breeze.
Introductory prices are as follows: PHP 818,888 (Style MT), PHP 868,888 (Style AT), and PHP 998,888 (Alpha AT).
The MG 6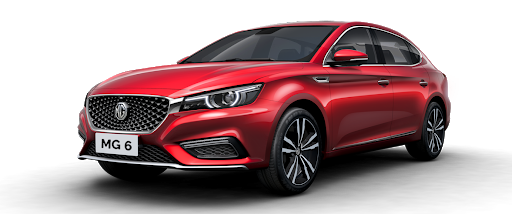 The MG 6 is a fastback that promises a sporty drive, and an elegant feel inside. With sleek, two-toned red and black seats, dashboard, and door panels, and a flat-bottomed steering wheel with multifunction controls, the MG 6 interiors scream "fancy!" without compromising function and comfort.
During long hours stuck in a traffic jam, you won't feel any discomfort as you drive in its comfy, 6-way adjustable seats in premium leather material with lumbar support. The car also has a turbocharged 1.5L, 4-cylinder DOHC engine with a 7-speed automatic DCT with manual tiptronic function, which gives out around 166 Ps at 5,600 rpm.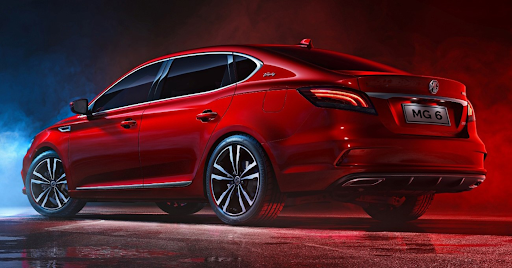 Even with all that power, the MG 6 is easy and fun to drive with its MacPherson strut multi link suspension system, keeping its handling sharp on the corners and tight streets of Metro Manila.
Choose from these two variants: the Alpha (PHP 1,068,888) and the Trophy (PHP 1,188,888).
MG Philippines allows all Pinoys to drive home an attainable, stylish, modern, British heritage car. With the new line of MG cars, you won't have to stress about your everyday commute.
Curious to see these British heritage cars up close and personal? Drop by its pop-up stores to see the cars in metal during the following dates:
November 19 to December 30 – SM General Santos Atrium
November 20 to December 19 – SM City Cebu
November 24 to December 25 – SM City Cagayan de Oro and Gaisano Mall, General Santos
December 21 to 23 and December 28 to 30 – Uptown Place Mall, BGC
December 20 to December 23 – SM Megamall Fashion Hall
December 17 to December 30 – SM Southmall
December 28 to December 30 – Eastwood Mall
Prices mentioned above may change without prior notice. For more information, visit www.mgmotor.com.ph