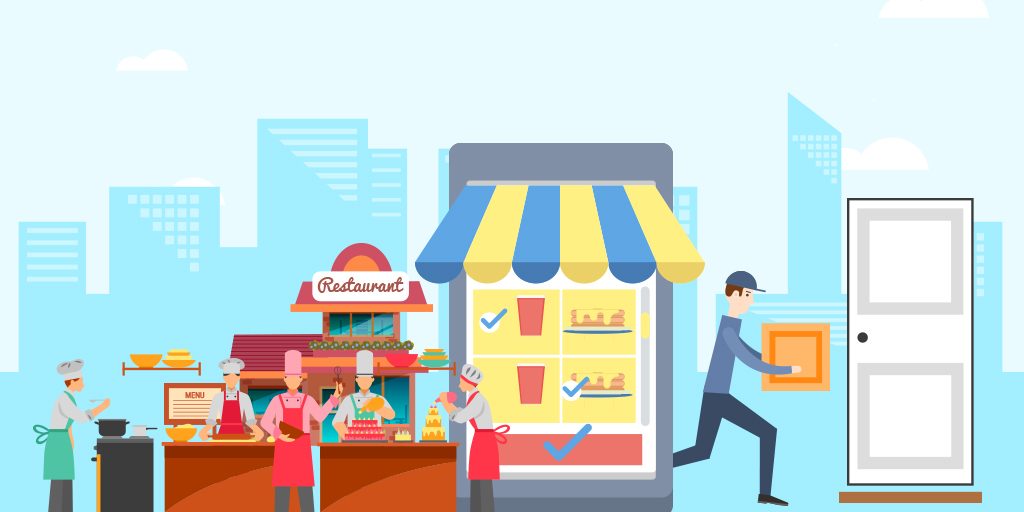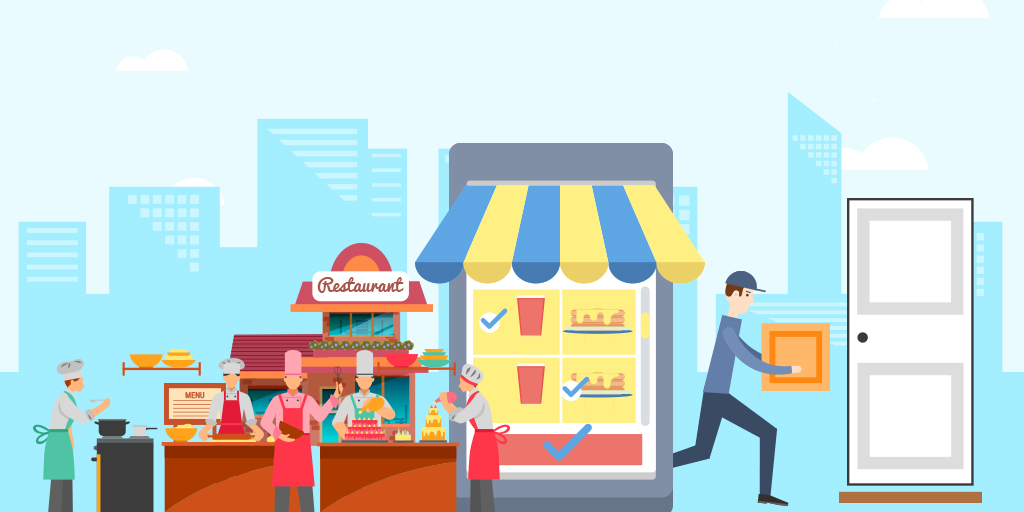 Restaurants and catering businesses have growing pressure to adapt to the latest advances in Technology. Whether technology is changing customer behaviour or behaviour changes are giving space to new technology, food businesses should take advantage of the new opportunities it will present. Meat-free burger, food delivery, online ordering and the growth of catering to name a few.
It is vastly agreed by restaurant owners that taxi hailing delivery services (such as UberEats) are squeezing down the already tight margins of food businesses. Whether this is true or not its besides the point. The fact is that more and more consumers are wanting to get their food delivered. This is an important consideration to restaurant and catering business entrepreneurs. The question you need to ask is how you can take advantage of this momentum? Few operators are doing so.
Most restaurant businesses are being complacent instead of looking for alternatives and other way to get food (their products) to their customers. Or looking at alternative revenues such as corporate catering. As a restaurant owner, questions you need to be asking:
Can your kitchen be used for corporate catering during its retail traffic down time?
What delivery solutions are there?
How should I price delivery and products for delivery?
Restaurant chains can take great advantage of this. They have consistent food, territorial coverage, brand awareness and combined marketing. A catering software with built in online ordering capabilities can put the entire chain online with a relatively low effort. Using Flex Catering Software as an example, it allows for multiple production locations (so multiple kitchens/branches) while having one online ordering website for all stores.
How to solve the delivery?
There is not one right answer. Back in the day we used to get pizza delivered. It was not a big drama for restaurants. There was a surcharge and such was life. Or the good old take way. What has changed?
Taxi hailing services bundled that with their offering and added higher fees to the restaurant plus fees for the buyer. Undisputedly, their coverage and technology back-bone is amazing, allowing them to provide a good service in despite of the high fees.
Why not give space to creativity to bring solutions? Why don't restaurants in the same street share a 'delivery person' (guy with a scooter)? If volume justify then maybe the restaurant could have their own scooter or van. Or perhaps an online ordering software like Flex Catering could partner with traditional taxi companies to bring the delivery services at a more competitive rate? The creative mind will find solution to the most complex problems.
Challenges facing restaurants and catering businesses
High expectations: high quality food and beverage at a reasonable cost, beautiful presentation and fast delivery.
Planning and good decisions will permit that. Running such business on paper will no longer cut. Online presence is a must. Software is just part of the solution. Change management, creative and proactive staff and willingness to do great are as important.
As this is a technology blog, let's list the online ordering software must-have and good to have features for food businesses, so that restauranteurs and caterers can make the right decisions:
Must Haves:
Amazing website for customers (customisable, flexible)
Organised order management with status workflow
Capturing customer data and using it to keep in contact with the customer
Using discounts in a smart way: to drive sustain growth (McDonald's Australia does that really well)
Kitchen production reports
Some sort of delivery tools
Integration to POS
Integration to credit card merchant
Integration to accounting software
Integration to marketing software
Keeping in mind that automation and minimising data entry is the focus, as well as customer data for re-marketing and retention.
In addition to the must haves, we also listed some good to have features:
Real-time product costing
Management dashboard
Sales reports
Email automation for order workflow
Marketing ready data
Event Manager
In summary, ride the technology wave and look for solutions to accomodate consumer habit changes. Implement a software that will put your restaurant online while at the same time leveraging the production with your existing infrastructure and delivery systems.