With the Guangzhou Car Show in full swing in China, there are a lot of exciting news coming form the automotive industry. Among the concept vehicles, we have noticed the new BMW Compact Series 1 Sedan, or perhaps Series 2 …. whatever badge BWM decides to use.
The BMW  '1 Series' Sedan will be the new addition to the competitive premium compact segment. The fight is getting fierce between BMW's own country competitors: Audi A3 which already has a compact sedan, and Mercedes-Benz class A which doesn't have a compact Sedan yet.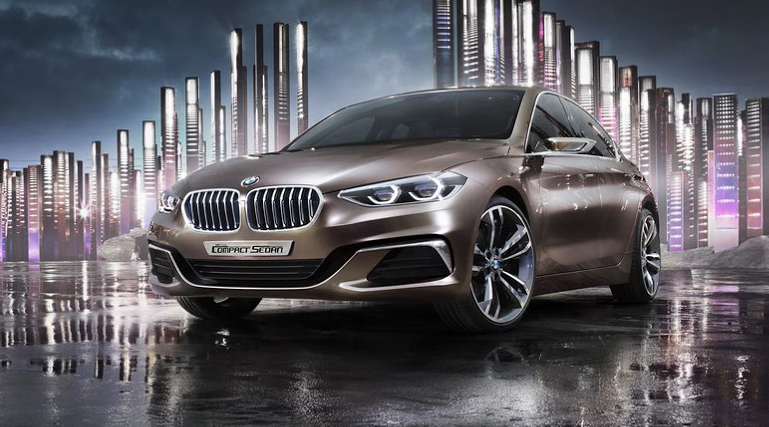 The only BMW series that has a hatchback is now gaining a Sedan option. The BMW 1-Series Sedan will bring the best of BMW within a compact, yet spacious and sporty car: sporty driving, good internal space for passengers and the traditional BMW elegance.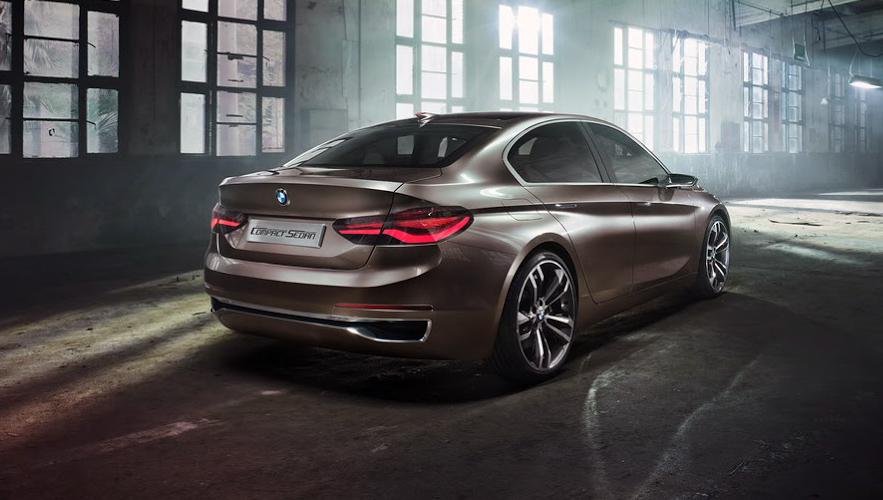 BMW is targeting the new generation of car buyers, the millennials, in developing economies. They want a sporty, sophisticated, young look with good comfort and lots of digital connectivity. To meet the comfort demand, the cabin reaches further backwards than usual targeting the legroom hungry Chinese market.
"The BMW Concept Compact Sedan reveals the potential we see in a compact sedan," said BMW Group design boss, Adrian van Hooydonk.
The interior is also sharp and interesting. The seats have 'racing' style look and are covered by white leather. The dashboard has clean lines and traditional BMW sophistication. It reaches to the young generation by adding splashes of orange ambient light details. To wrap up the good interior, the new compact sedan will have an 8.8 inch info-entertainment display with iDrive and heads up-display.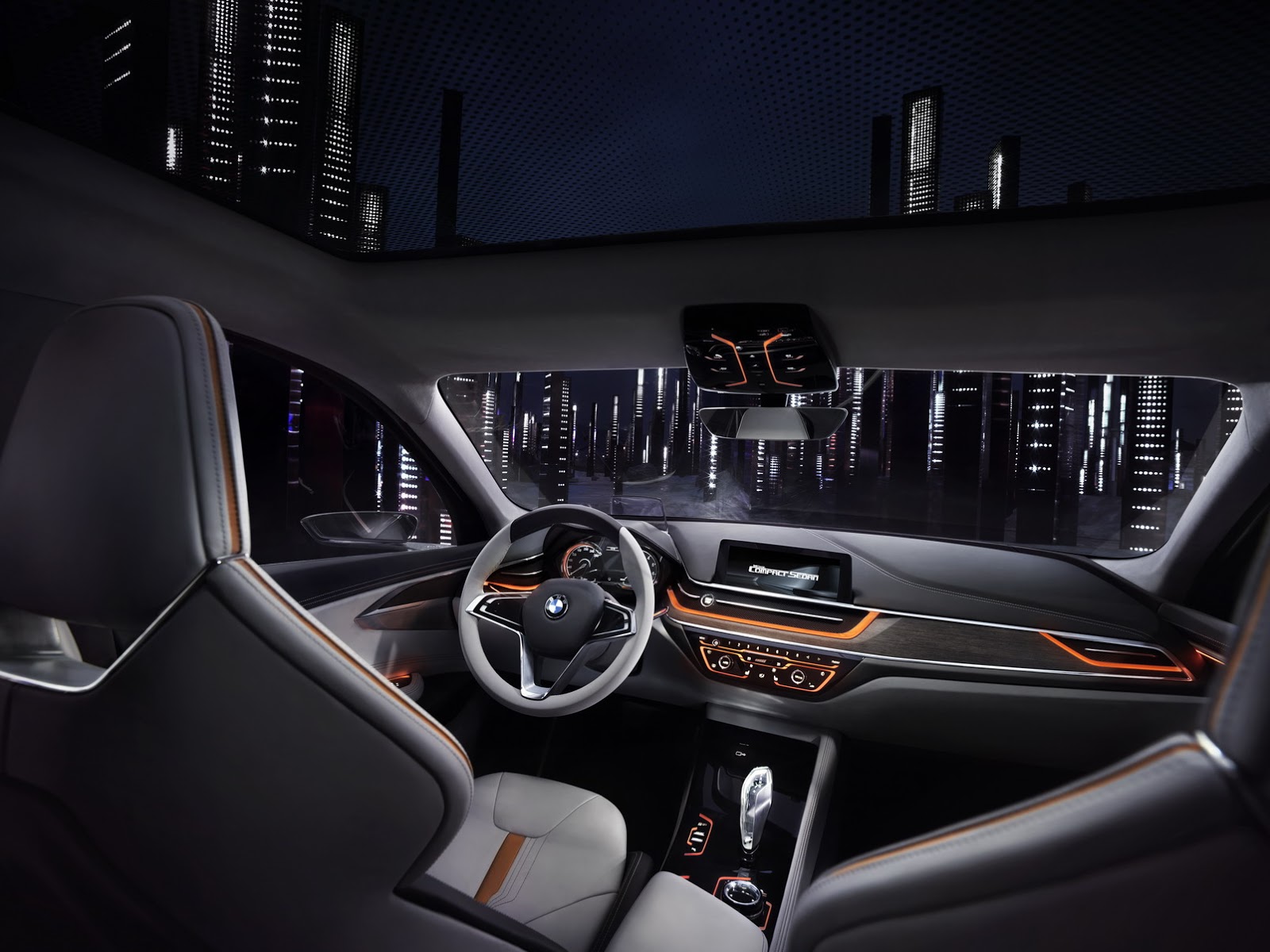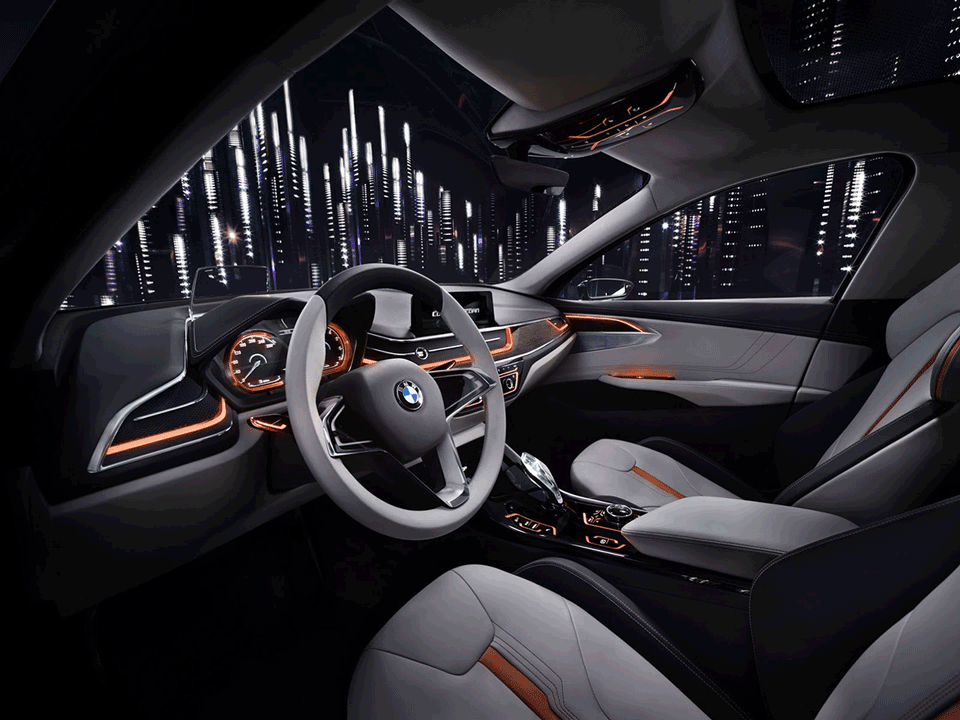 The rear seats offer good leg space, and due to the panoramic glass roof (larger than usual sunroof) it gives great views to the passengers seating at the back seat.
There is no confirmation yet to the powertrain and engine. However there is an expectation the new BMW compact sedan will not be based on the traditional rear-wheel drive platform. Instead, it will be powered by a variety of 3 and 4 cylinder engines, and the 'UKL' front wheel drive setup used in the 2 Series and Mini Cooper range.
Stay tuned for more news about BMW Compact Sedan. For a full list and prices of BMWs available in the Philippines, check our new cars guide.